SCIENCE BOARD OF IZMIR MEDITERRANEAN ACADEMY
MANAGING BOARD OF IZMIR MEDITERRANEAN ACADEMY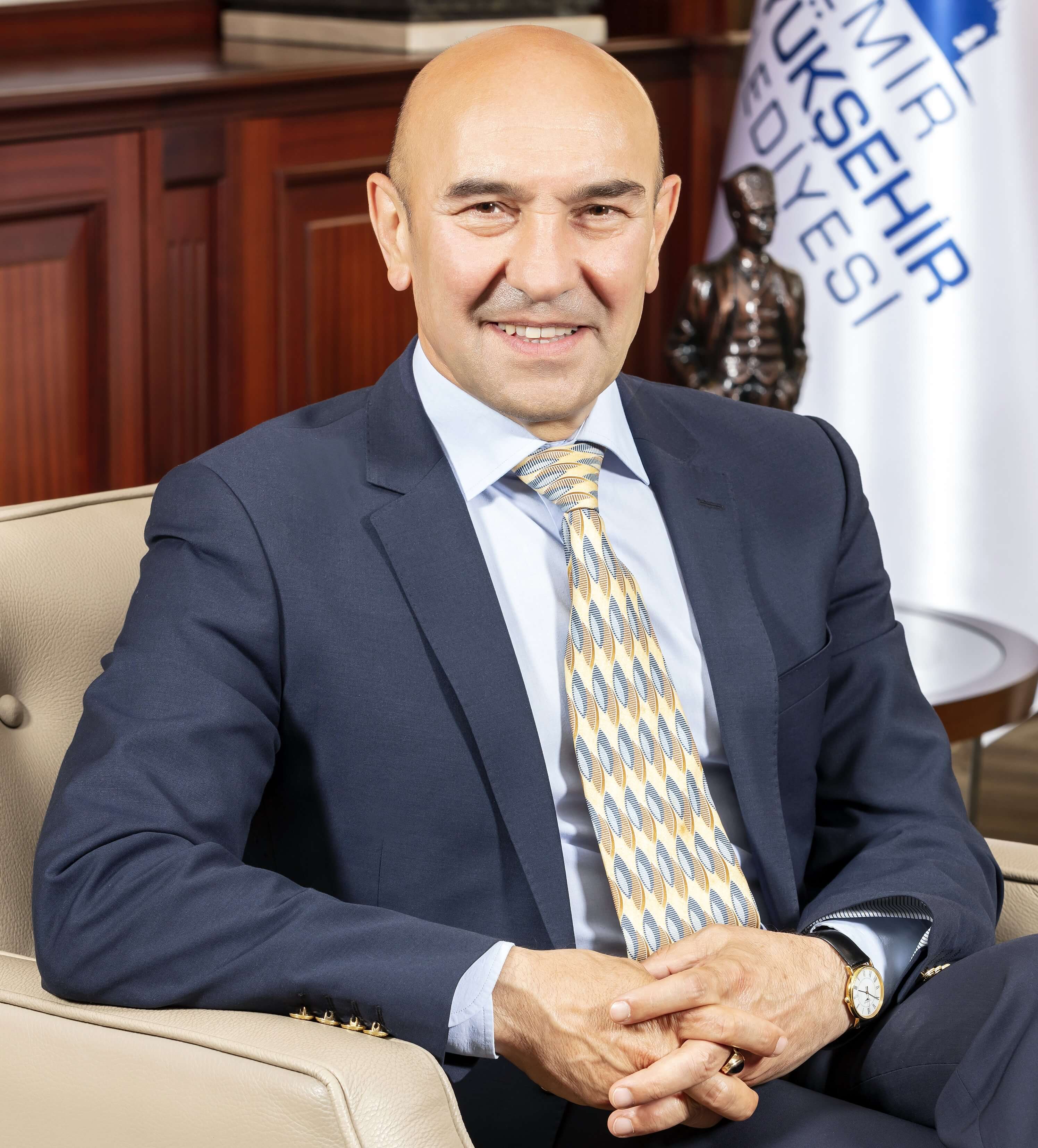 Tunç SOYER
Mayor of Izmir Metropolitan Municipality
Izmir Mediterranean Academy Chairman of the Board
DEVAMI
Born in Ankara in 1959, Tunç Soyer has lived in Izmir since his early childhood. After graduating from Bornova Anatolian Highschool as a boarder, he completed his university degree at the Ankara University Faculty of Law. During this time he worked as a correspondent in the Turkish News Agency. He has also translated a work on the tragedy of women in immigrant camps into Turkish.
Tunç Soyer has a Master's Degree on "International Relations" from Webster College in Switzerland and on the "European Union" from Dokuz Eylül University. Being a fluent English and French speaker, in 1991, he founded a holiday village in Seferihisar that is still in operation. He was an active manager in the tourism sector for nine years.
In 2003, he became a Consultant of the Mayor of Izmir Metropolitan Municipality Ahmet Piriştina on the obtainable financial resources of the European Union and has strengthened his experiences on the economy and social life of Izmir within this period. From 2004 to 2006, he served as the Director of Foreign Relations of the Izmir Chamber of Commerce. In 2006, he was appointed as the General Secretary of EXPO Izmir.

In 2009 he was elected as the Mayor of Seferihisar and carried on this task for two terms. He has implemented the international local-scale development model Cittaslow (Slow City) first to Seferihisar and then introduced it to the seven geographical areas of Turkey and the Turkish Republic of Northern Cyprus. In 2013, he was appointed the Vice President of the Cittaslow Unity centered in Italy, became the Chairman of the Board of SODEM (Social Democrat Municipalities Association) in 2014 and in 2019, he was elected as a Board Member of United Cities and Local Governments (UCLG). Along with these duties, he has been elected as the Mayor of Izmir Metropolitan Municipality at the local elections held in March 2019. He is married and has two daughters.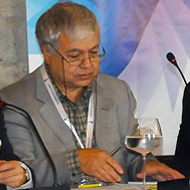 Prof. Dr. İlhan TEKELİ
İzmir Büyükşehir Belediyesi Başkan Danışmanı
Akdeniz Akademisi Kurucu Onursal Başkanı, Bilim Kurulu ve Yönetim Kurulu Üyesi
DEVAMI
1937 yılında İzmir'de doğdu. İlk ve Ortaöğrenimini İzmir'de tamamladı. İstanbul Teknik Üniversitesi İnşaat Mühendisliği Bölümü'nden mezun oldu. 1964'te, Ortadoğu Teknik Üniversitesi'nde, Şehir ve Bölge Planlamacılığı alanında; 1966'da Pennsylvania Üniversitesi'nde yüksek lisans eğitimini tamamladı. 1968'de İstanbul Teknik Üniversitesi'nde Şehir Planlama konusunda doktora yaptı. Yurtdışındaki çeşitli üniversitelerde konuk profesör olarak ders verdi.

Birçok belediyede ve kuruluşta danışma kurulu üyeliği yapan TEKELİ, Yerel Yönetim ve Demokrasi için Dünya Akademisi (World Academy for Local Government and Democracy) İcra Heyeti'nin kurucusu ve üyesidir. Türkiye Ekonomik ve Toplumsal Tarih Vakfı Kurucu Başkanıdır. 2004-2008 yılları arasında YÖK Genel Kurulu üyeliği görevinde bulunmuştur.

Değişik dillerde, elliden fazla kitabı, dört yüzden fazla makalesi ve konferans tebliği bulunan TEKELİ, Sosyal Bilimler alanında birçok ödül aldı. 1964'ten bu yana, şehir ve bölge planlamacılığı, planlama teorisi, makro coğrafya, göç coğrafyası ve politik davranış, Türkiye'deki yerel yönetimlerin teorisi ve tarihi, kentleşme ve kentsel politika, ekonomi politikası, Türkiye'nin ekonomi tarihi, kent ve toplum tarihi gibi alanlarda yayımlanmış pek çok eseri vardır. 1970'den bu yana, Ortadoğu Teknik Üniversitesi'nde Şehir ve Bölge Planlama Bölümü'nde öğretim üyeliği yapmaktadır.